For the registration, please find the link below:
http://www.asianstudy.com/bbs/write.php?bo_table=c01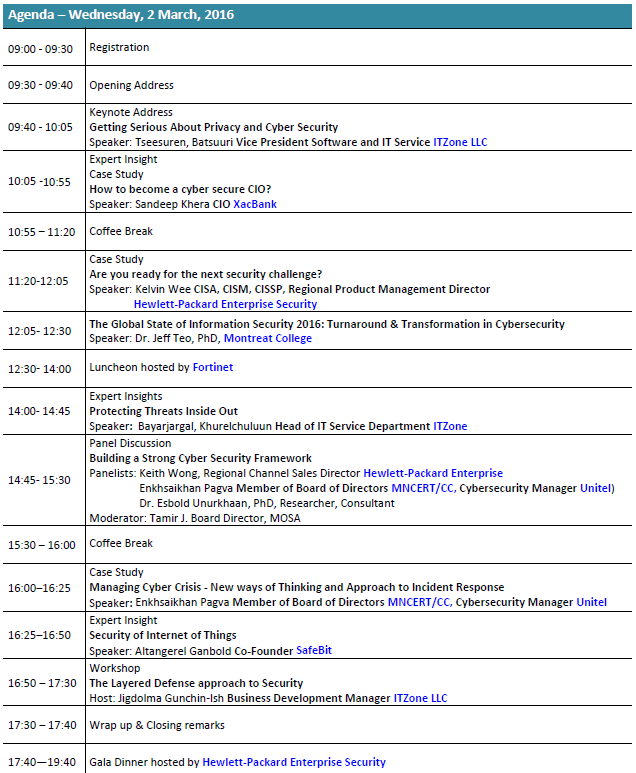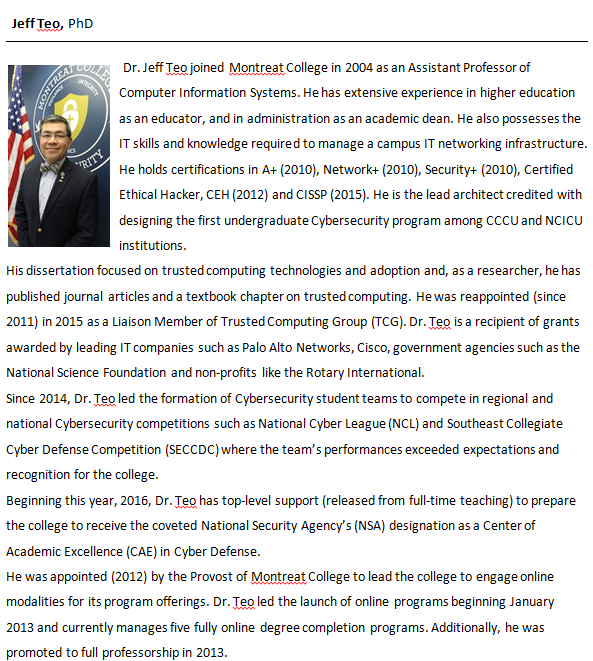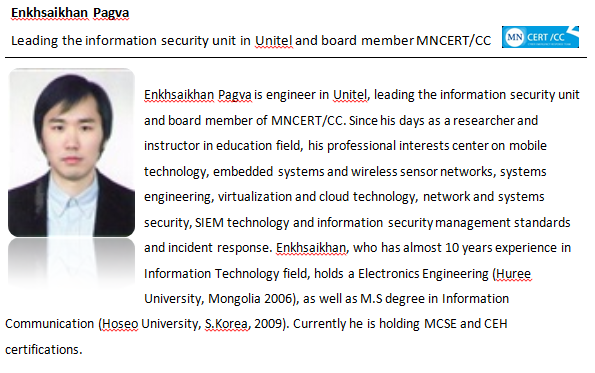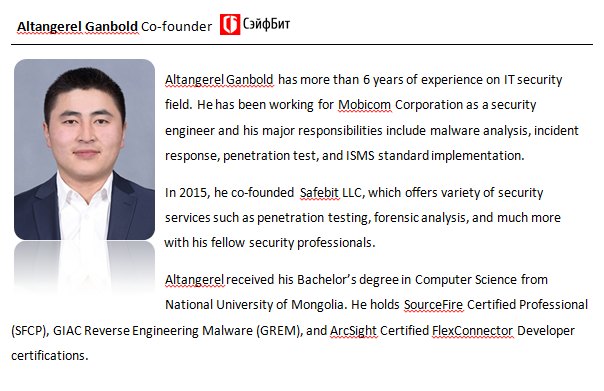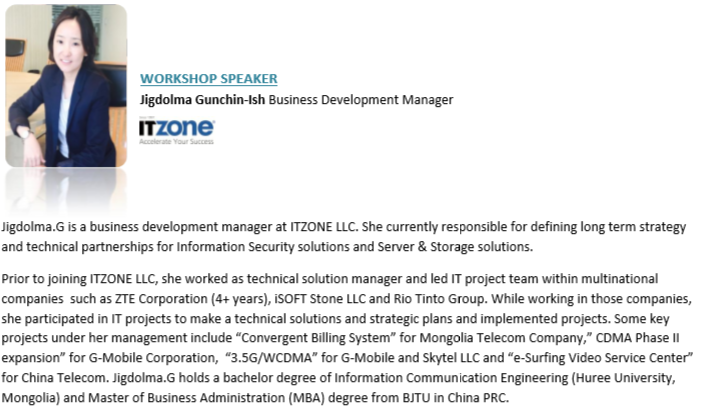 Do you have best practice in the cyber security industry wishing to share with?
Do you want to showcase your unique
product or services?
InfoSec MN 2016 is offering the Speaking and Sponsorship opportunity to share and showcase all that with our audience.
For more details please contact:
Tuya Shishmishig
Tel: +82 (0)70 8787 1525
Fax: +82 (0)70 7545 8525
Email: tuya@asianstudy.com
Registration

For the registration, please find the link below: